Hey Microsoft released its Management Reporter User Guide in March 2013.
From what I can discern, it's the PDF format of the Help content that you get when you hit F1 (or Help>Management Reporter Help).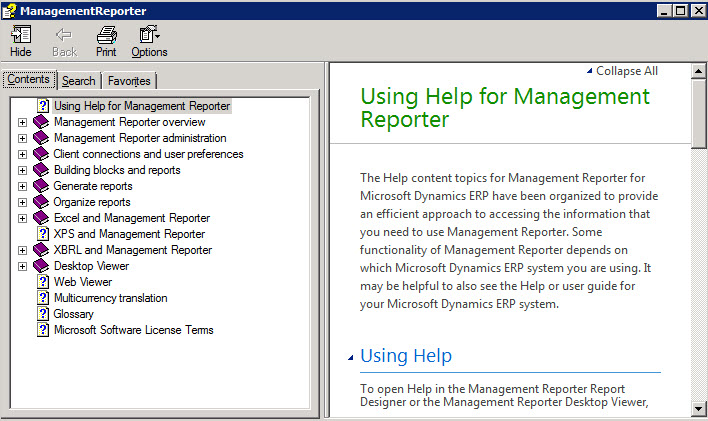 It's available for download. Nice reference to have, especially since it's free.
Want to know how this compares to my two MR training manuals? Which aren't free?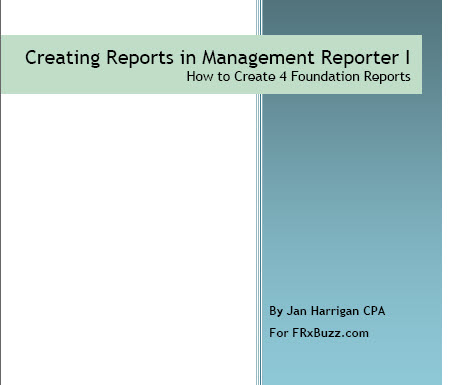 Fair question.
I show you how to write specific reports. Using pictures.
This is the summary Table of Contents from Creating Reports in Management Reporter I:

Big difference from the User Guide. The User Guide is more of a reference and Creating Reports is more of a tutorial.
Sort of like a cookbook—the user guide explains everything about all the ingredients and tools, and Creating Reports gives recipes. Nice to have both.
So, bottom line, these are complimentary products and you can benefit from having both.
I'd say they're Friends.
Here's more information on the Creating Reports in Management Reporter series.
Cheers—Jan