Save some time! Use Report Groups to run a bunch of Management Reporter reports at the same time
No need to run them one by one. Streamline your workflow. Use the Report Groups functionality in MR 2012. [It's in the older version of MR too, but in a different place. In case anyone is still running that. Hopefully not.] Anyway, here's the skinny on how to run multiples.
Create a new Report Group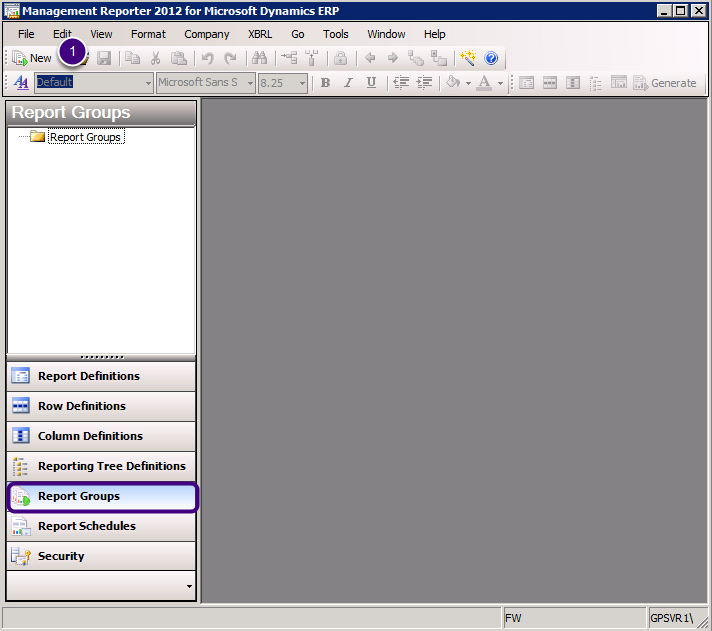 As with adding new rows, columns and trees, click Report Group, then click New
Add Reports to the Group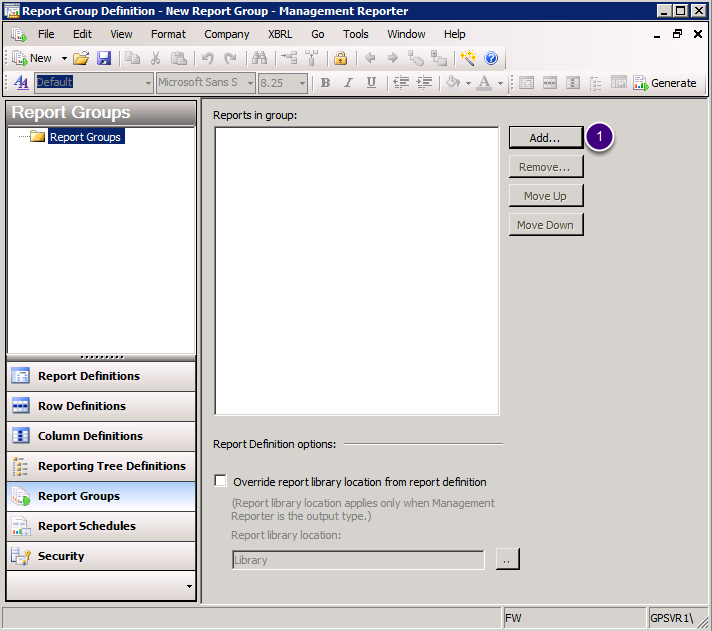 Click Add to bring up a list of reports. You can then use standard Windows functionality like the Shift or Control keys to select multiple reports to add to the list at once.
Arrange and Save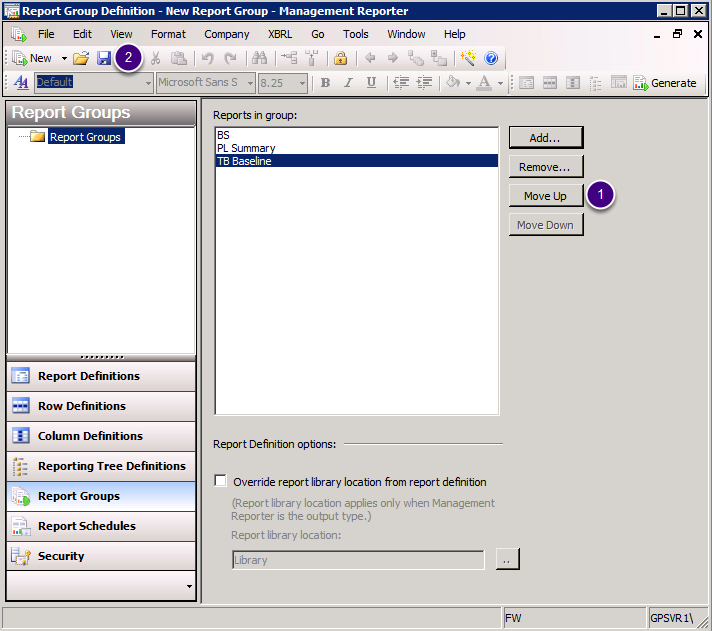 Once all reports are in, use Move Up and Move Down buttons to arrange order (if one report is dependent on another.)
Save
Save the Report Group, then Generate
Here I'll name it Month End. Then I'll generate.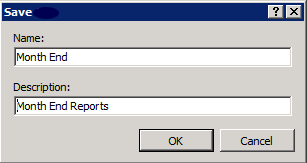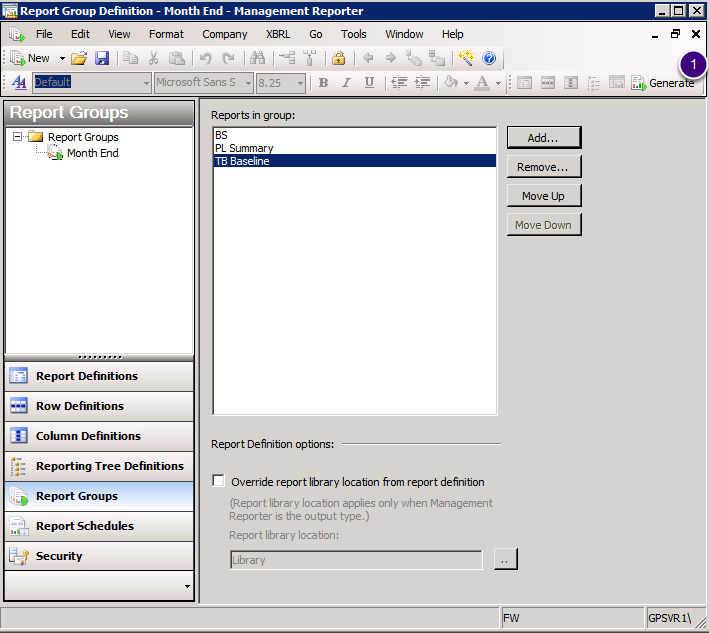 Generate the Report Group
Override closeup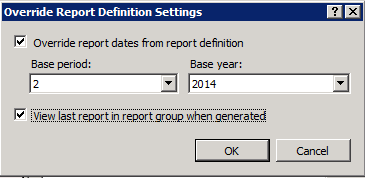 When you Generate, you get this popup. This allows you to make sure all your reports generate for the same period.
Aside to FRx users—you couldn't do this in FRx! You couldn't override the report date to make sure you run all reports for the same period without using an extra cost module.
The bottom checkbox ensures that the last report to generate pops up in the Viewer when it is finished.
Seeing the reports in the Report Library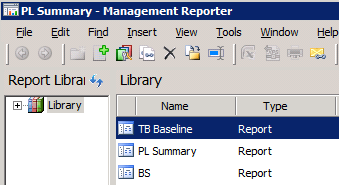 You can see your reports you just generated in the Report Library. Since the Viewer opens on the last report, I switch to the Report Library, sort by date, and there are the latest reports at the top. (If you're running Rollup 5, you'll see this open in the Web Viewer instead.)
Seeing the reports in the Designer

LOVE this. Back in the designer, I use the Generated shortcut icon to pull up a refreshed report.
One more thing—in the report definition, you'll need to monkey with Settings>Reporting unit selection for the reports with trees. If you Include all units, the report will run for every reporting unit in the tree without popping up the dialog box asking you to mark which units you want to run. This automates the report so it can run unattended.
So give that a whirl. Generate your Report Group and head out to lunch. Or golf. Me, I'm headed to Austin's renowned Barton Springs to cool off on a blazingly hot day!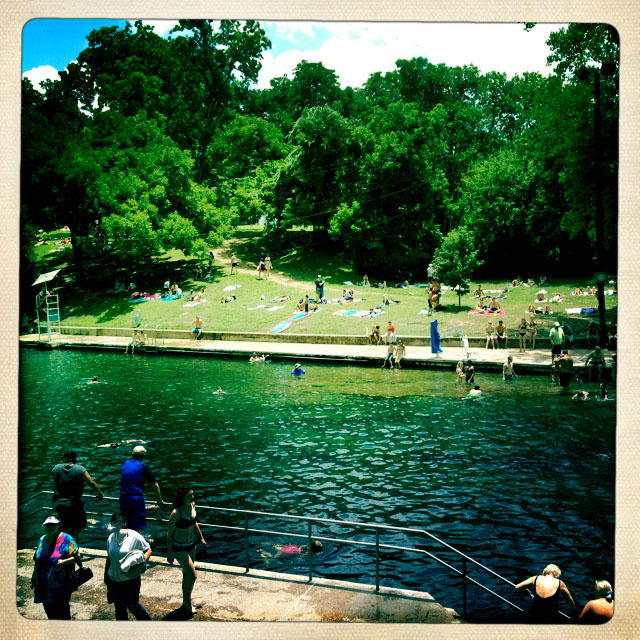 Cheers! Enjoy! Jan
I adapted this post from one of the 20 tips in my training manual Creating Reports in Management Reporter II—Step by Step Instructions on 12 More Reports.