Significant for GP 2013 and SL 2011, but heads up for AX 2012 users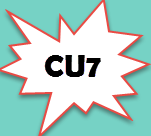 Microsoft released Cumulative Update 7 for Management Reporter a week or so ago. Here's what's up:
You can now Drill to Dynamics from the web viewer if you're running AX 2012, GP 2013, or SL 2011.
Currency translation for AX 2012 has arrived. AX does the translation and Management Reporter reports it. Here's a Microsoft post on how to set up currency in AX.
AX users can use the web viewer to view both functional and reporting currencies. There's a new currency icon in the web viewer that will allow the user to switch currencies on the fly.
AX users can specify the order for their dimensions in MR. They've been in alphabetical order(!), but now you can specify Main Account as the first dimension and see it first when either drilling down or while inserting accounts. Here's how to enable this. In AX, go to GL, Setup, Financial Dimensions, choose Financial Dimension Configuration for Integrating Applications, and you'll see the Management Reporter option. Use the list of dimensions to order them as you wish. This is a big usability improvement. I haven't had a chance to test this Sort by Natural option to see how it impacts the new order, but suffice to say it might need to be unchecked.
For AX, the Fixed Asset Acquisition Date has been added as an attribute. 
Cheers! Jan