Today I'll show how to create a binder of PDFs from FRx reports.
The binder will be a collection of several different FRx reports, each in PDF format. This is what the finished product will look like: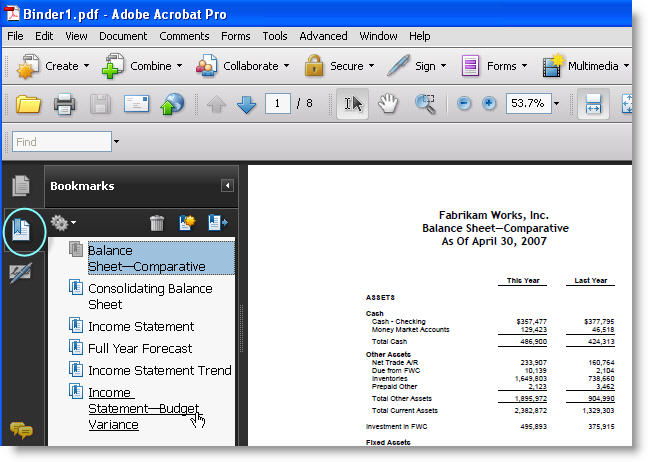 Here's how:
For most FRx installations, the default output directory is IO_Data under the FRx folder. I'm in Windows Explorer here. Once in this directory, you might sort the files by date or type. FRx report files have an .FRD extension and use a drill icon so they can be spotted easily: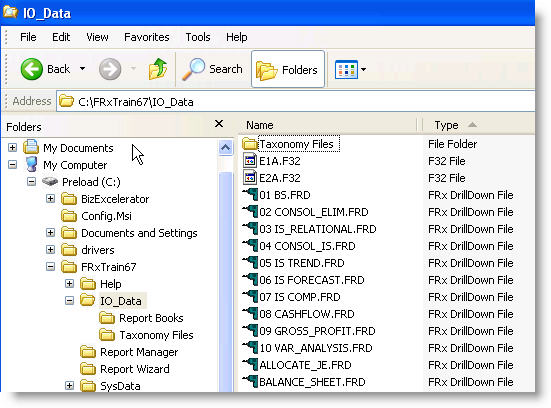 Highlight the FRx reports you want in your binder and right click. Choose 'Convert to Adobe PDF':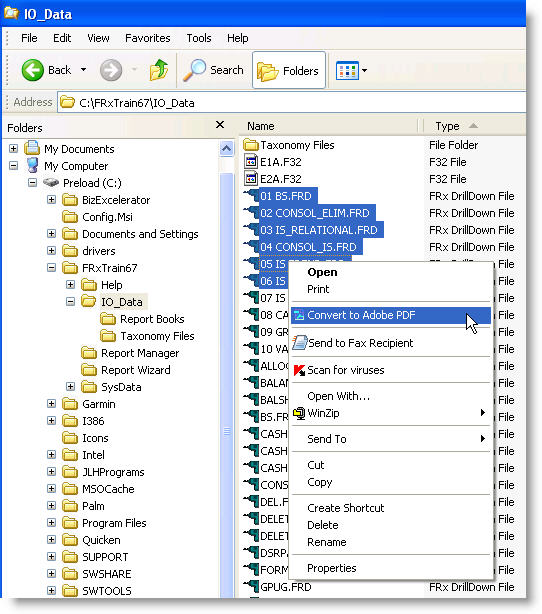 The PDFs are created. As each is created, you are asked to save the file, so you control the file location. Adobe, for whatever reason, picks up the title of the report instead of the filename, so you might want to edit the names as you save.
Once the PDFs are created, highlight each of them (still in Windows Explorer), right click, and choose 'Combine supported files in Acrobat':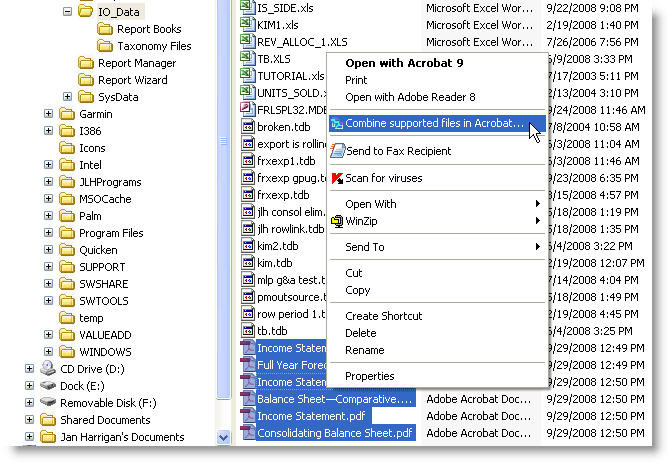 The Combine Files window appears. Notice that you have the option to Add Files if you've forgotten one, you can Remove a file, and you can change the order by using the Move Up and Move Down Buttons: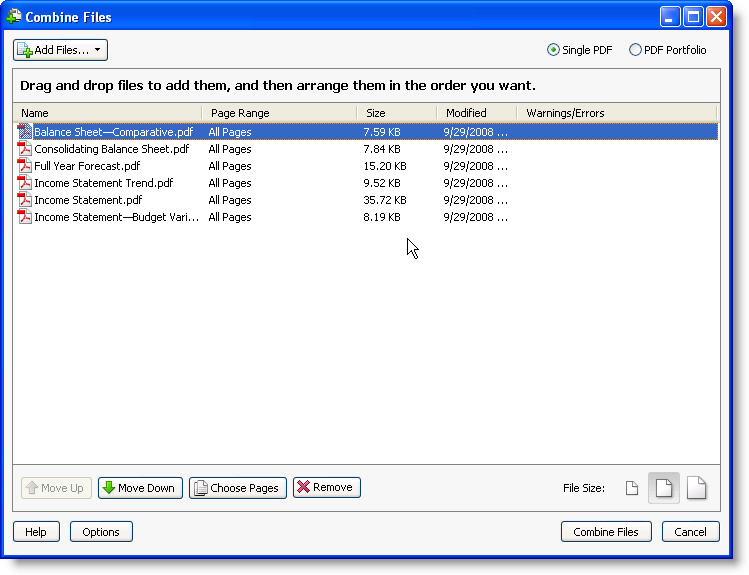 Because the Income Statement.pdf filesize above looked larger than the others, I clicked Choose Pages. For this single report there are 17 pages, and as I scroll through I see that's because Account Level Detail has been included. I don't want that for this audience, though, so I'll put a '1' in the 'Select Page Range' area and click OK: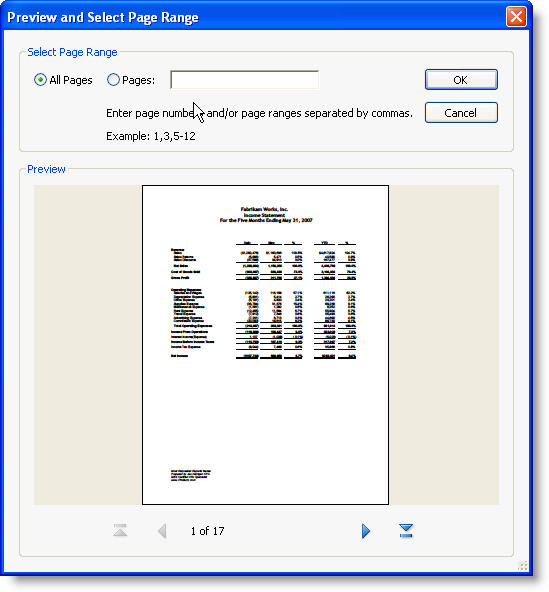 So now my Income Statement has only 1 page, and I've moved it up. Once everything is in order, it's time to 'Combine Files' into a Single PDF: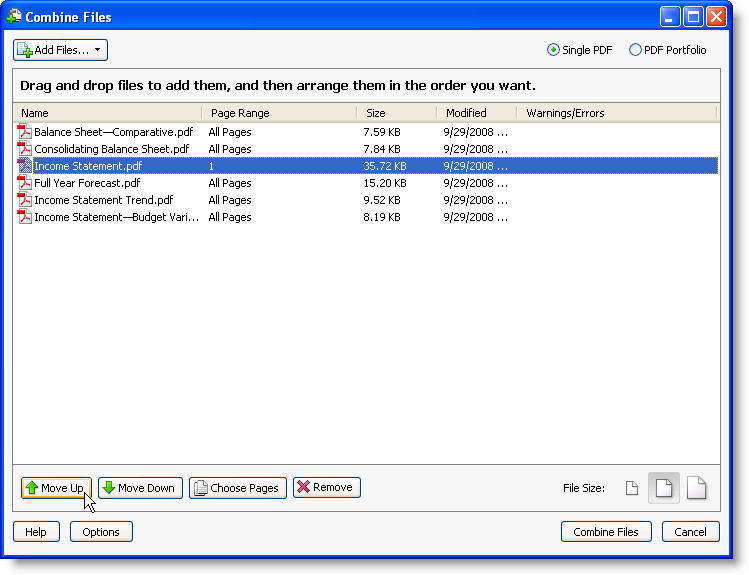 Now Adobe creates the binder, and gives you the opportunity to save it.
Only one more step: in the new binder, click the 2nd icon down from the top, the Bookmark icon. This gives you the listing of reports in the binder so you don't have to scroll through to find what you're looking for.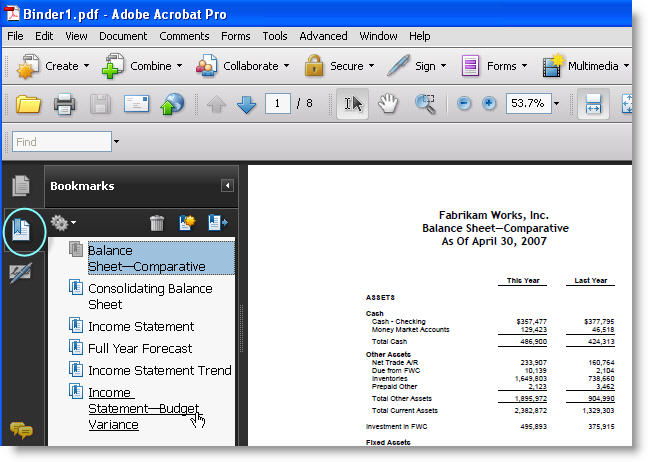 I'm using Adobe Acrobat Professional, although I understand you can do this with the Standard version as well. You won't be able to do this with Adobe Acrobat Reader. Enjoy!