Management Reporter 2012 Training Manual
Need to learn Microsoft's Management Reporter?
Get a grip on Management Reporter in an afternoon with my self-study training manual.
Learning to use MR the right way on your own can take many hours, if not months, of experimentation and trial and error. Who has that kind of time? Instead of spending countless hours on message boards and searching Help, this guide will get you quickly up to speed on the best way to use Management Reporter to design financial reports. Whether you're a consultant or end user.
Creating Reports in Management Reporter I—How to Create 4 Foundation Reports is an in-depth in-color self-study training manual that walks you through report creation using annotated screenshots.
Second edition—updated through Management Reporter 2012 Rollup 2 plus an Addendum for three significant Rollup 5 changes
Watch over my shoulder as I create 4 reports
Follow along in your demo database
Follow along in your live database
Learn Management Reporter 2012 financial reportwriting by learning how to build these 4 reports:
Trial Balance

Balance Sheet

Income Statement

Income Statement by Department
This is an exercise-based course with practical tips scattered throughout. I also cover:
what's new and different from FRx
how to drill down to account detail
new Drill to Dynamics
using the report viewer
what to do when a report is out of balance
optimal report definition settings
efficient navigation
ensuring accuracy
exporting to Excel
generating and scheduling multiple reports
the most common mistake beginners make
and lots more
Audience: Consultants and end users—both accounting and IT
Version: I used Microsoft Management Reporter 2012 Rollup 2 using the GP 2010 Data Provider
What if you're not using GP? It's ok—the Management Reporter interface is the same for AX and SL and NAV. Your demo data will differ, but I'll show you exactly how to ensure that your reports are correct.
Prerequisites: None
Advance Preparation: None, but it would be nice to have MR installed
iPad: Yes—it looks gorgeous on my iPad
Format: Downloadable PDF, so you can get started immediately
Length: 213 pages
Money Back Guarantee: Yes, absolutely
Sample Pages and Table of Contents
Cost: $180—if you're in Texas, add 8.25% sales tax
How to Order: To purchase, add to the secure shopping cart. Credit cards accepted are Visa, Mastercard, and American Express. Check out (be sure to use the billing address of the card), and you'll be taken to a download link where you can either open or save the file. The name on the credit card statement will be 'Jan Harrigan CPA'. And the cart adds sales tax if you're in Texas!
Add to cart and download immediately: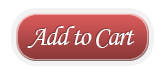 Seriously, wouldn't you like to relax in a hammock with your laptop or tablet while learning Management Reporter?
"Getting around fairly well now with MR.  Your books helped a lot…" —P. Brown
"I have been playing with Management Reporter today and wanted to let you know that your documentation is very, very helpful." —K. Leoffler
"I recently purchased your How to Create Reports in Management Reporter – it has proven VERY helpful so far!" —S. Rogers
P.S. There's a second manual as well. It covers Management Reporter 2012 Rollup 4. Creating Reports in Management Reporter II—Step by Step Instructions on a Dozen More Reports covers 12 more step-by-step reports plus a chapter on the top 20 tips, tricks and techniques, a chapter on using dimensions effectively, and 3 distribution options including the new Web Viewer.