I got this question from my friend and fellow MR consultant recently
"Is there a way in Management Reporter to print a list of report definitions or download to excel or copy/paste to excel?  I could create an SRS report, but I haven't looked at the SQL tables yet."
Bottom line—no need to monkey with SQL tables.
Here's what I came up with:
Anywhere in MR, do a Control-O or click the Open icon (love this!)

This opens the Open dialog box to the Report Definitions tab
Highlight all Report Definitions using Shift-Click
Control-C to Copy
Paste into Excel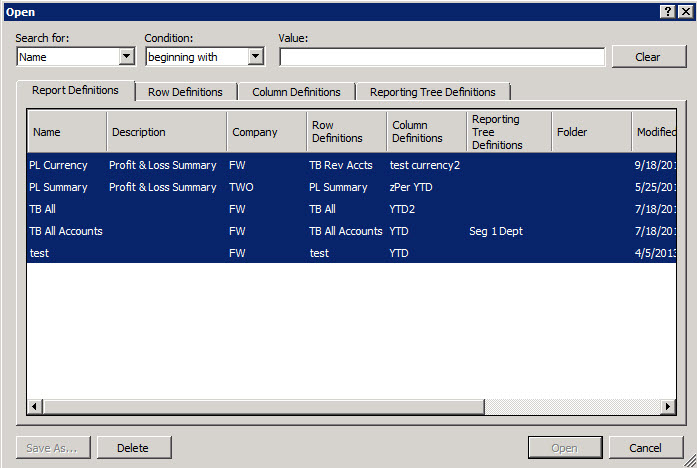 You can do this on the other tabs as well in order to list the rows, columns and trees.
If there's one takeaway from this that might be even better than creating lists in Excel, it's Control-O (that's a letter, not a zero).
It's an underutilized FRx-style interface to the MR building blocks.
If you scroll right, you can see lots of information on the report definitions: the date generated and by whom, and the date modified and by whom. Great information when you're doing some cleanup.
Cheers! Jan
PS. Control-O is the shortcut for File>Open.