Thoughts after spending the week moving
I've been moving! Hubby and I ditched the huge house. A real opportunity to clean house, straighten, organize, get rid of all the crap that's accumulated.
Here's my Mini with the top down, loaded to the brim with stuff the movers wouldn't touch, like a palm tree.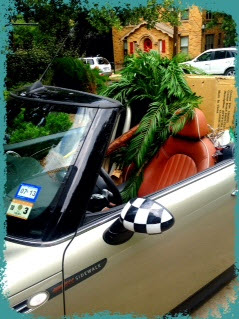 Now I promise you I don't think about FRx and Management Reporter all the time, but I couldn't help but compare this move to a migration from FRx to MR.
Lots to clean up before. And, as it turns out, lots to clean up after. There's not always time to do a thorough toss before the move. So you end up moving some stuff that you'd maybe rather not hang onto.
Here's what to do, or more specifically, where to look in Management Reporter to start figuring out what to ditch. Use the little-known Ctrl-O to open this FRx-like interface. (File>Open also works.)
These are the Report Definitions, and when you scroll right you can see stuff like Modified, and by whom, and Generated and by whom. And you can sort these columns; just click the column header.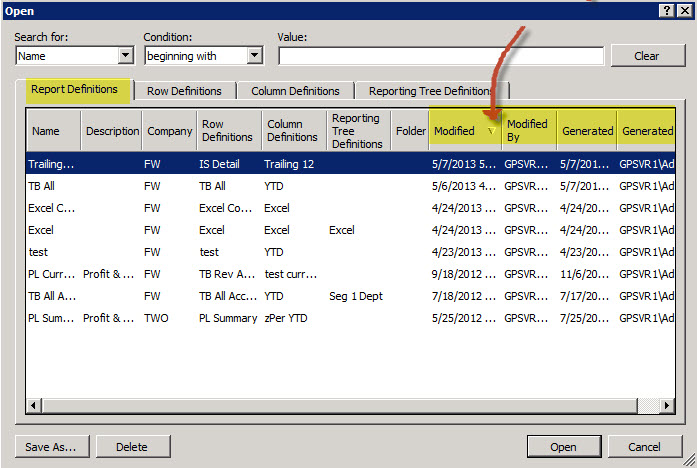 You can see the building blocks too. The list of column definitions shows you whether each is Associated with a report def, and the Modified info too. Again, click the column header to sort.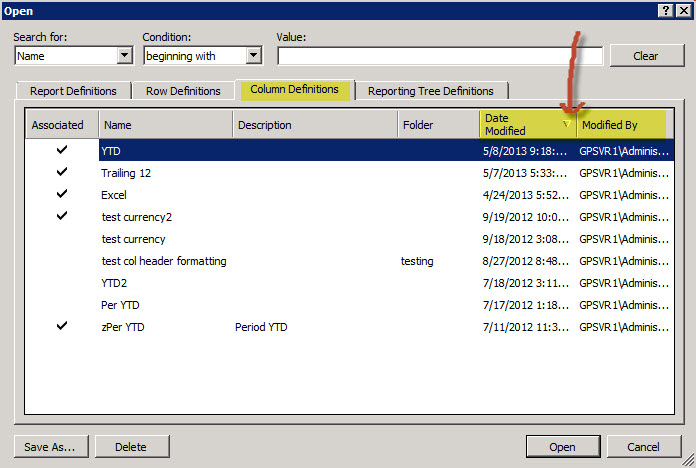 Great information to have when you're trying to figure out what you can delete and what you maybe shouldn't.
One more thing, when I'm organizing things in MR, I usually create a folder called To Be Deleted. It's a good temporary holding place to test the waters to see if someone's going to scream.
Off to throw out/donate some more stuff at the new location! Cheers.