MR and FRx Consultant Jan Harrigan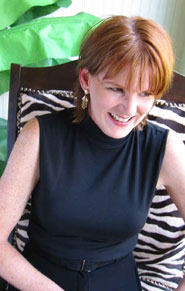 Consultant: In a nutshell, I'm a CPA and I specialize in FRx and Management Reporter. I've been consulting with FRx since 1995.
I've had somewhere north of 25 years of business experience. I started out in public accounting, and also bought my first IBM PC in 1985 for an outrageous sum. Anyway, with an interest in computers it was a natural move to implementing accounting systems starting in 1995. That's when I first got involved with FRx. I worked with Solomon, a mid-market ERP now owned by Microsoft, so I know a little bit about SQL databases, data conversion, import/export, software setup, training, ad hoc reporting with Crystal, budgeting and forecasting, olap, and the like.
But all along I sort of specialized in FRx financial reporting. It was 1995 and I was working as a contractor for large implementer at the time. (I have long since left them behind.) I loved the reporting end of things. Most of the other consultants didn't want the reporting, so I would always volunteer to jump in. I learned a whole lot about what to do—and what not to do.
Everybody said I was crazy to do it, but I decided about 10 years ago to focus on financial reporting only, and to work only with FRx. Now that decision encompasses Management Reporter, the next-generation FRx replacement. I'm very glad I didn't listen.
I know Excel extremely well. Lots of financial statements live there, and I recreate them in FRx and MR. I use Excel in many different ways as a tool to support FRx report creation. See the post Using Excel During FRx Report Creation for more information.
Personal
I live with my husband of many years and 3 cats in Austin.
Hobbies
Travel, food & wine, music, dance, books, friends, watching football
Favorite Places to Travel
New York, Boston, New Orleans, Chicago, San Diego, Paris, Hawaii, Belgium
Little Known Facts
Attempting to learn French
Collect champagne hoods (those beautiful little decorative round metal pieces on top of the cork but below the wire)
Hire an Expert—that would be me! Cheers…Jan